Article
Baja Mali Knindza
Redactor
[AFN] Bulgaria secured Vardar ! (Military)
Posted 4 years ago by
Baja Mali Knindza
Report
Do you want to remove banned players from battle drops?
50.0 %
Yes.
50.0 %
No.
Total votes: 2
Hello dear readers
And even in these times when the complete game is in crisis, whether anyone can remain indifferent when you see that Baja Mali Knindza released a new article?
Bulgaria decided to help ally Greece and dow-ed Republic of Macedonia.
Greece liberated all their regions and returned to the game, but Bulgaria continued their great conquering..






Republic of Macedonia tried to liberate Vardar with mercenaries and almost managed to do it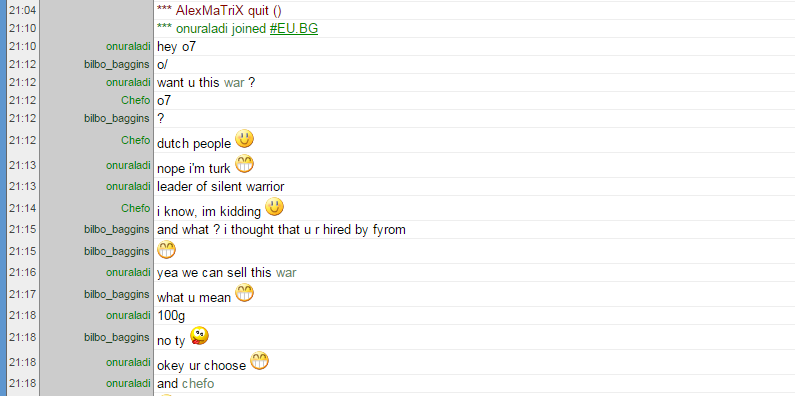 They fought for RoM and there was 6:6. After that offering win to Bulgaria.
Don't have honor even in selling dmg..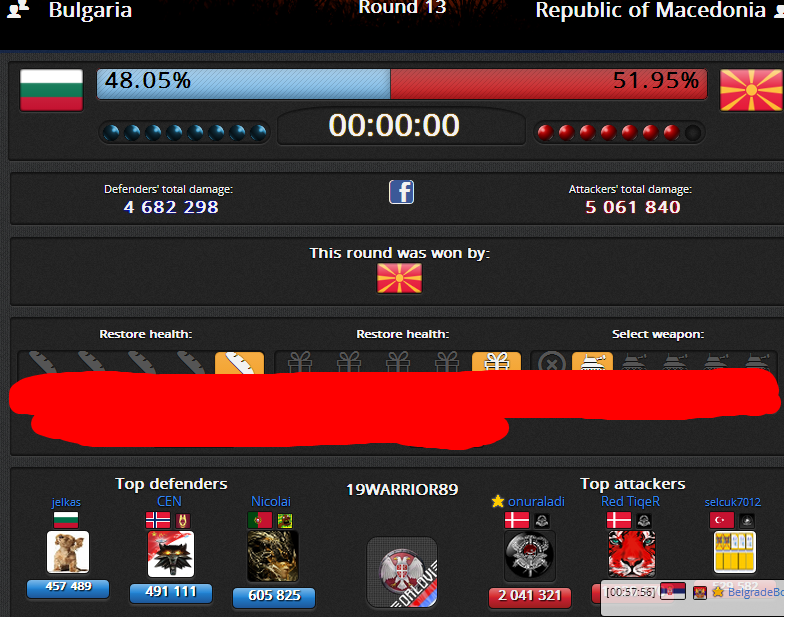 It was 7:6 for RoM.

and merc come again -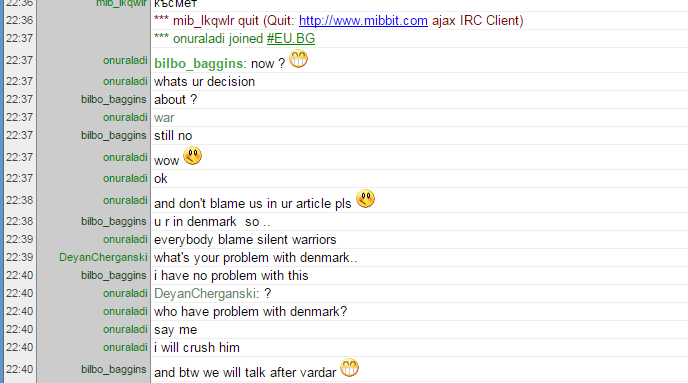 In the meantime, AFN organized fighters and prepared for next round..

Seems that mercs had 10kk dmg and they thought that it is enough to win battle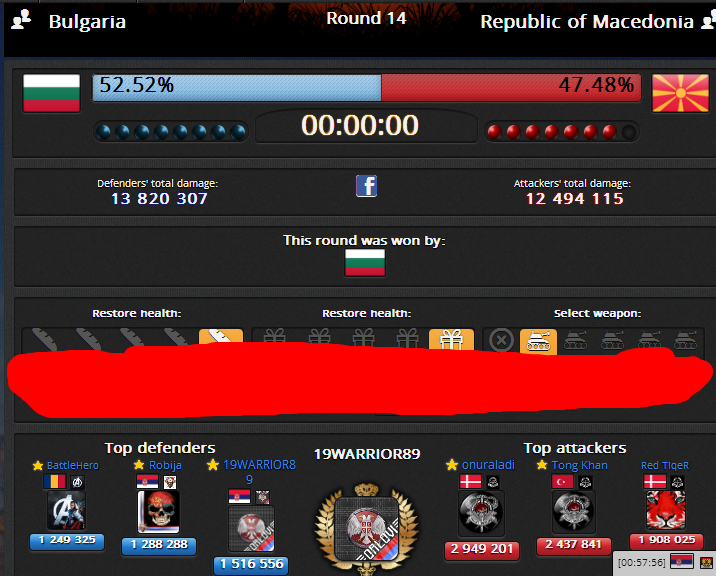 But AFN had more

. Friends vs Mercs (without honor)




mercs

round 15

Nothing special.. RoM fighters joined to their battle and with help of mercs lost round and battle




Drops :



bilbo_baggins

5v2ucrum2h0oln3pnu

Dudesons (suggestion to devs to remove banned players from drops)


onuraladi got

- now you can aim honor.



Battle stats :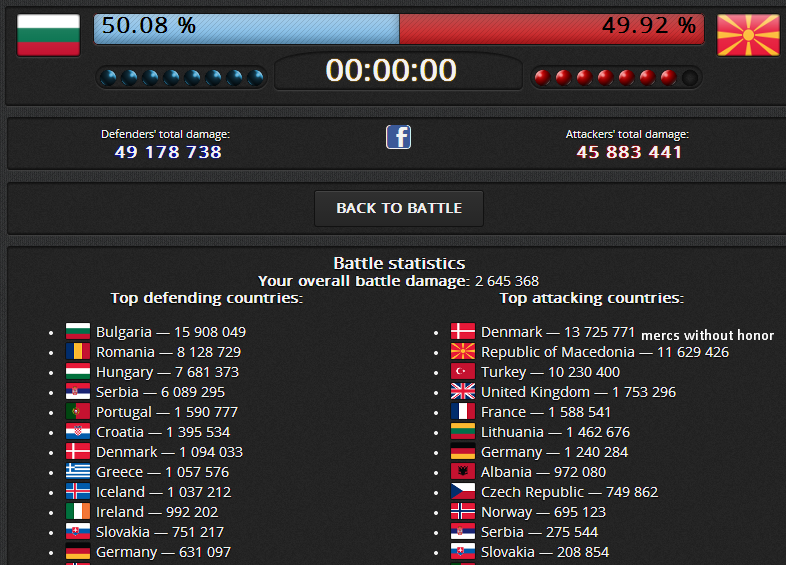 Previous article:
Pozicija uzvraca udarac !
(4 years ago)
Next article:
[Day 35] AFN
(4 years ago)