Pada pada pada pada, šta to pada?
47.05 %
Pada vlada!
39.70 %
Pada kaktus!
13.23 %
Pada kiša!
Total votes: 68
English readers, scroll down for english version. ˘˘˘˘˘˘˘˘ surprise is at the end
Srpska verzija:
Poštovani gradjani eSrbije, ovo je moje poslednje obraćanje vama direktno.
Kao što mi svi znamo, u predizbornoj kampanji mnogo toga je obećavala novoizabrana vlast, od logova sa Orga pa do menjanja odnosa sa zemljama u regionu (još posebno sa Hrvatskom). Mnogo je bilo prozivanja, najviše smo bili prozivani "mi", samo što najverovatnije ti ljudi koji su prozivali "nas" ni ne znaju što su "nas" prozivali i ko smo to "mi". Došlo je čak do toga, da je nova vlast otvorila novi državni kanal na chatu, koji je aktivan približno tako kao što je bio aktivan kanal, kojeg je na početku servera napravio
Piraeus
, iako je kanal #srb-eu već postojao (na kanalu su u 90% slučajeva aktivni samo IRC botovi).
Ponašanje nove vlasti čini mi se zaista nemoralno i neetički, jer samo izazivaju seperatizam u eSrbiji.
Da vidimo, šta je to nova vlast od obečanja ispunila.
1. Logovi sa orga:
Nova vlast na čelu sa oficirom JovanomPetrovicem jeste pokazala logove sa Orga, ali samo one koji odgovaraju njima, tj. za koje znaju da "narod želi videti". Tako ponašanje je zaprepašćujuče, a bolje da ne komentarišem neke komentare koje ste mogli pročitati na nekim člancima. Još pogotovo me je iznenadilo, da može neko da bude tako ubeđen u sopstvenu ideologiju i verovanje, da ispred svog nosa ne vidi, da nije u pravu. Činjenica je, da nova vlast ne može znati kome se je slala oprema ako nije pogledala sve logove, i zato nema nikakvo pravo, da optužuje prošlu vlast za krađu i sl. Pozivam sadašnju vlast, da dobro pregleda logove i da objavi logove kad se oprema donirala npr. i League of Spartans, Piratima, SFFA i civilima.
(Niste ni pomislili na to, da možda postoji neki razlog što neke vojne jedinice nisu dobile opremu, kao što je npr. veoma arogantno i agresivno ponašanje, iako je prošla vlast pokušavala da bude maksimalno razumevajuća prema svima)
Ove slike jasno prikazuju irelevantnost, licemerje i arogancijuu novih vlasti prema "nama".
2. Deljenje opreme civilima
Svi vi koji ste dolazili na chat po opremu dobro znate da se je uvek delilo najmanje 10 q5 poklona/50 q1 oružjaa. I to je očigledno gledajući kroz oči nove vlasti krađa, iako su dobili opremu svi koji su je tražili, pa čak i nova vlast, koja je kao opozicija uvek umela da kritikuje tadašnju vlast na čelu sa Gorcincem. Koliko sam upućen, ova vlast je delila 5 q5 poklona / 30 q1 oružja. Bile to savezničke bitke ili ne, ovo nikako nije krađa orga, več krađa naroda. A i da napomenem, da očigledno nova vlast ne ume da proveri cs igrača koji traži opremu.
3. Nepriznavanje poraza
Mislim, da je stara vlast sasvim dobro podnela poraz od kandidata SRS, jer se njihova pobeda i očekivala zbog dobre kampanje i propagande, koja je odlično izmanipulisala narod za glasove. Ako je nova vlast očekivala, da stara vlast neće uraditi ništa i samo gledati šta vi radite, Boga mi, bili su veoma naivni. Pa i vi ste rušili prošlu vlast, i vi ste je pljuvali nenormalno, i vi ste pokušavali da impeachujete Gorcinca bezbroj puta. Budite barem realni ako ništa drugo.
4. Savez i nov način vođenja države
Nova vlast je jasno pokazala, da joj se ne sviđaju neke članice saveza AFN time što su otvoreno nanele štetu Srbiji i savezu sa udaranjem protiv Hrvatske u Crnoj Gori i "referendumom" "Da li želite da budete u savezu sa Hrvatskom". Hteo bi da apelujem na to, da ima ekstremista i među nama i među Hrvatima i među svim igračima e-sima, tako da je neko skrinšotovanje ekstremističkih shoutova potpuno irelevantan dokaz da nas Hrvati sa igrice mrze. Sa Hrvatima smo već dugo vremena saveznici na primeri a i ovde su nam pomogli koliko god su nam mogli a i mi njima. Kao što sam rekao, pojedinci su pojedinci i svako koji udara protiv sopstvenog saveza treba da je kažnjen i ti pojedinci bili su kažnjeni.
Što se tiče obećanja o novom vođenju države, mogu samo da kažem, da se nadam da se ovakvo vođenje države ne podrazumeva kao novo i treba to novo tek da se pokaže (transparentnost donacija i sl.), jer do sad nova vlast sve rade isto kao što je radila i stara.
Želim vam puno sreće i da vodite Srbiju bolje nego prošla vlast, samo se nadam, da to neće biti na isti način kao što to radite sad.
P.S.: Rećičete pa i ovo je propaganda - možda stvarno i jeste, ali verujte mi, da sam ja svestan o čemu pišem.
[English version]
Dear readers.
In this article I am going to analyze promises and work of newly elected Serbian government.
I think you are not really aware of situation in Serbia now and before president elections, but I am going to briefly describe it in one snetence: before newly elcted government has been heavily complaining about the previous government and they made a lot of new promises which I am afraid I can not see done here.
So let me start with analization.
1st promise of newly elected governement: Logs from Serbia Org
Newly elected president had problem with Serbia Org supporting military unit Orlovi with supplies which were all spent on battles where Serbia or AFN allies were involved. However, it was not just Orlovi which were supported from ORG but also some other military units. To show Serbian citizens how Orlovi were "stealing" (or not stealing?) from Org, newly elected CP decided to show logs from Serbia Org only for past 5 days where all donations were shown just for MU Orlovi. Those logs are completely irrelevant, because new government believes that old government didn't support other MUs at all, which means they are either really stupid or just arrogant, because they see what they want to see and they show to Serbian citizens what they think citizens want to be shown.
Conclusion: The promise was only meant to show how Orlovi were "stealing" from Serbia Org.
(They didn't even think about why some MUs didn't get supplies for org - arrogant behaviour of some MU leaders)
2nd promise: Supplies for civilians
Newly elected government had a lot to tell about old government's ways of supporting civilans. Old government gave supplies to citizens for major Serbian battles ( atleast 10 q5 gifts and 50 q1 weapons). The new government gave supplies just one day and that day they only gave 5q5 gifts and 30 q1 weapons which is for me stealing from citizens and not from org.
Conclusion: If this does not change, new government has no right to claim that old government gave worse supplies for civilians.
3rd promise: Claiming that old government does not accept defeat
Current government claims that old government does not accept their defeat on elections because old government is now complaining about new government exactly as the new government did it to old one.
Conclusion: they are either naive or stupid to believe they will not be sabotaged as old government was sabotaged by them.
4th promise: Alliance and new ways of leading country
The newly elected government had a lot to say about some AFN members which are Serbia's allies in game, mostly because of RL based "facts" and some extremists. But guess what? There are extremists in every country on e-sim so who are they to judge country based on a really small minority? With no experience in e-sim from other servers, their claims are totally irrelevant and they should consider atleast talking to people with experience from other servers before making such claims and raising seperatism in Serbia.
Yours
kaktus1389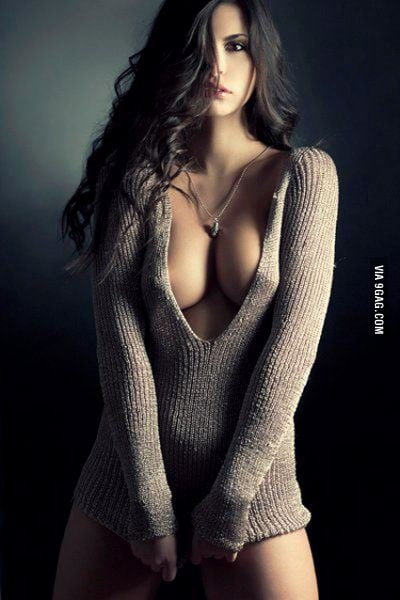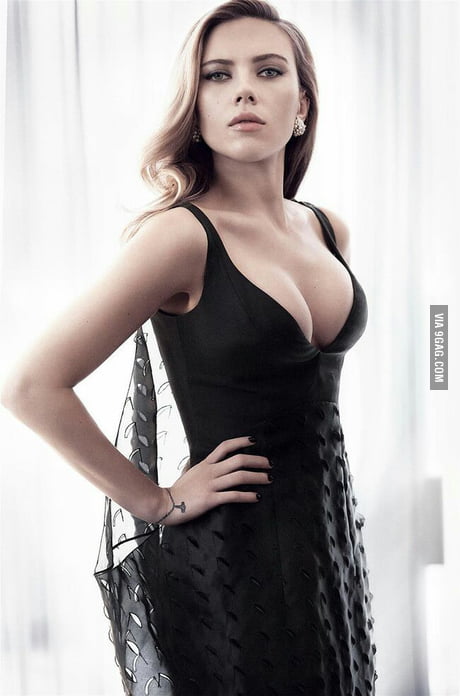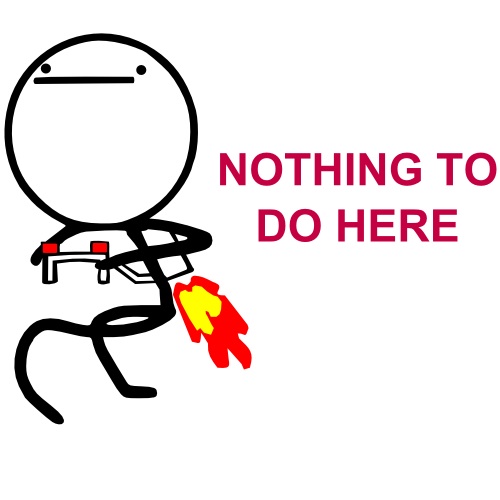 Previous article:
Bezobrazluk
(4 years ago)
Next article:
America, America Everywhere
(4 years ago)