Article
How to E-Sim (Fun)
Posted 4 years ago by
TheAce
Report
Ok , this is an old article from primera that i liked VERY much .
Here are some gifs that describe PERFECTLY E-Sim

1 . What I see when a beginner tries to give me military advices
2 . When I accidentally pressed "Medkit" button on my phone
3. When admins announced National Cup winners will get 1 medkit/victory
4. When I wake up after a party, log on e-sim, and read shouts I sent when I was drunk
5. When a Subscriber sent me a PM to tell me I'm a funny guy
6.Me, when my MU members want their pack
7.When someone tries to scam me on #eurtrade, and I "play" with him
8.When Grey Team won the National Cup (easily)
9. When there is a new "Admin news" article, and you think it'll be interesting...
10 . How the game looks like with multies
11. When I'm proud of one of my articles
12. How I imagine beginners spending their money
13 . When you failed at getting a Bh
14 - How I see people with several Iron Q5/weapons Q5 companies
15 . When Germany is attacked on 2 fronts
16 . When I saw my last article was TOP 1
17. How i THINK Romania and Poland look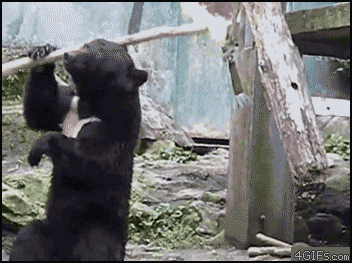 Thanks Plopilou for this great article




~~~~~~~~~~~~

1. I am selling grain for 0,008-0,011 Gold , if you are interested , PM me .
2. I am looking for a job paid in gold with 1,2 - 1,3Gold . My ECO skill is 3 (3,25)
3. I am buying q1 equipment with 2-3 Gold .

~~~~~~~~~~~~

Don't forget to vote and subbscribe

Previous article:
#JustWWthings
(4 years ago)
Next article:
You know you play E-Sim when...
(4 years ago)